It sure has been a busy week. My kids started school on Monday which meant I needed to do some "spring" cleaning. I know it's almost fall but… I didn't have time to deep clean in the spring. And, after the kids and their friends have been here all day, everyday for 10 weeks, it really needs a deep clean. This week my husband has come home to a bigger mess than it was when he left. Last night, almost everything from the toy room was in the living room. I did think of him as I was doing it and did not block his recliner and view of the tv. My goal is to clean every room from top to bottom before the end of the week. It looks like again I set an unrealistic goal that I am not going to meet. In my defense, there have been many unexpected school things that got in my way. It's so quiet here without the kids but man have the past two days just flown by.
Since I've been busy cleaning I have decided to share some fall decor. I must give the rightful person credit here. My mom made all of this. Not that I couldn't have but when you have a great mom why not publicize her. So mom, this is really for your benefit!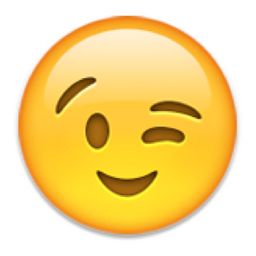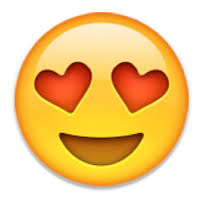 I will start with the pumpkins. I made some (actually a lot, like 40) of these several years ago for my son's school. Every year they had a fall festival and BINGO was a big part of it. All the tables in the cafeteria were decorated for fall. I decided to make a bunch of these for the tables that could be used year after year. I have no idea if they will use them or not. They are easy to make if you have the right tools. First, you need a 4X4 post. These are made from a deck we removed at our old house. Use a miter saw to cut one-10 inches, one-7 inches and one-4 inches. Go out to your yard and get a stick. Cut it into three 2 inch pieces. Use a drill press (or a drill with a spade bit) to drill a hole in the top center of each cut post piece. Paint each cut post piece orange, or whatever color you want. Stick a cut stick in each of the holes, tie a piece of twine around the stem and you're done.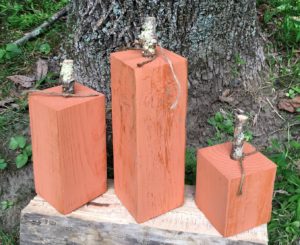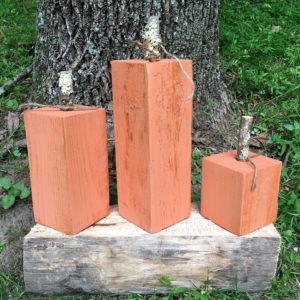 Next for the Give Thanks sign. This is made from a common board that's 6 inches wide by 4 feet tall. She (my mom) painted the top of the board (give) using Annie Sloan Barcelona Orange and then painted the rest using Annie Sloan English Yellow (Thanks). Once dry, she added a second coat. Next, she cut her stencil on her Silhouette machine using adhesive vinyl. She applied the adhesive vinyl lettering on the board and then painted over it all with 2 coats of Annie Sloan Olive. Next, she added a coat of Annie Sloan Wax and buffed it. She then sanded/distressed it to make the orange and yellow randomly show through. Once she had the distressing perfect, she added one more coat of wax, buffed it, and now it is splendid.

The Pumpkins, Apples, Hayride sign is made from a piece of plywood cut 12 inches x 18 inches.She used the same paint concept on this sign as she did the previous one. First, she painted the top 1/4 of board with Barcelona Orange, 2nd 1/4 with Burgundy, 3rd 1/4 with English Yellow, and bottom 1/4 with Olive. She let that dry and added a second coat. Next, she used her Silhouette to cut the adhesive vinyl letter and applied them on the board. She painted two coats of Old White on whole sign. Once dried, she taped and covered the center and painted two coats of Chateau Gray around the edges. After it was all dry, she applied a coat of wax and buffed. She then sanded/distressed it to her liking, added another coat of wax, buffed and another splendid sign was done.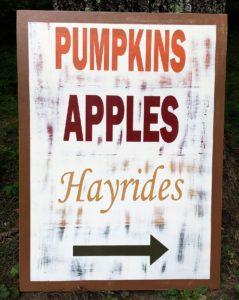 PS – Thanks Mom for all the hard work you put into these.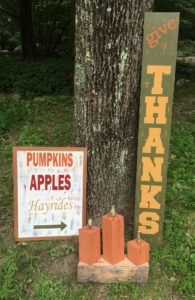 Visit these weekly link parties (where I share my projects) to get more great ideas:
MONDAY
Show and Share at Coastal Charm ⋅
TUESDAY
Tuesday at Our Home with Our Home Away From Home ⋅
WayWow Linkup – Tues @ 9 pm
WEDNESDAY
Welcome Home Wednesdays – Wed @ 7am ⋅
THURSDAY
The Handmade Hangout – Thurs @ 6 pm ⋅
FRIDAY
Shabbilicious Friday Link Party  ⋅
Pin Me ⋅
SATURDAY
Snickerdoodle Create, Bake, Make – Sat @ 5:00 pm ⋅
SUNDAY
Sundays at Home – Sat @ 8 pm ⋅
Get Your DIY On (First Sunday of the Month) ⋅