From this…..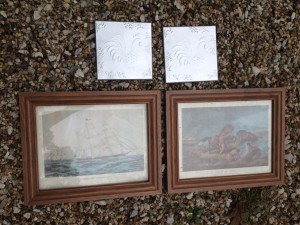 To this.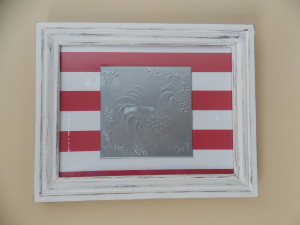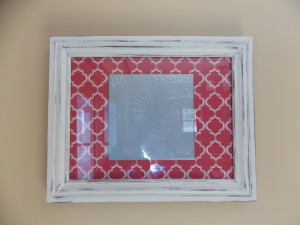 It is pouring rain so my pics are not great but they never are. These roosters turned out adorable. They cost about $10 total. Rooster copper tiles (50 cents for both), Frames ($5 for both), latex paint ($4). Other things I already had were finishing wax, scrapbook paper, sandpaper and glue gun.
Bottle Shop Antiques is a great antique/junk store in Millbrook, NY that I LOVE.
I originally was going to give these roosters to my mom for Christmas (I don't have any roosters in my kitchen) but they turned out so good I am thinking of keeping them. This was a simple project outside of experimenting with making my own chalk paint. My recipe is similar to most of your grandmothers recipes, add a dab of this and a dab of that. I mixed plaster of paris, water and latex paint. There are tons of recipes out there. I had to keep adding more plaster mixture to the paint until the consistency was a little thicker than normal latex paint. After painting frames I sanded a little and topped with finishing wax. I spray painted the rooster tiles in metallic. Then I cut the scrapbook paper to size, hot glued roosters to paper, put in frame and tah-dah!!!! Did not take long at all, spent most of the time waiting for paint to dry.